01 Oct

Trunk or Treat for Riley Children's Hospital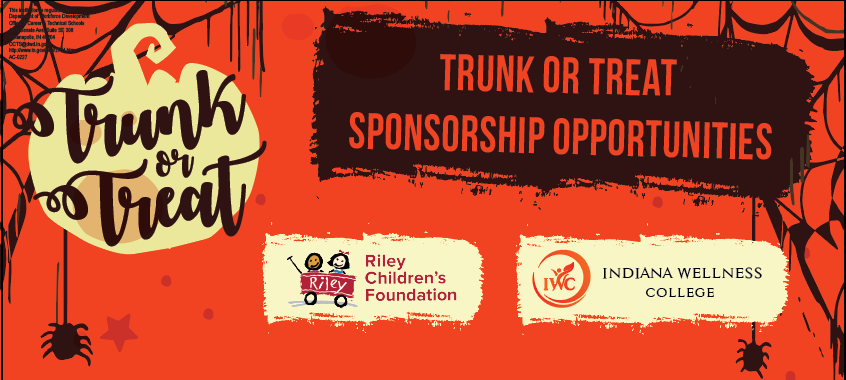 Since June 2016 you need to have a valid API key enabled to display Google maps, see plugin settings
At Indiana Wellness College
10585 N. Meridian St, Suite 102, Carmel, IN 46290
https://www.indianawellnesscollege.edu/trunk-or-treat/
Free
Kristy Gilmore, kristyg@indianawellnesscollege.edu / (317) 376-8640, kristyg@indianawellnesscollege.edu
Join Indiana Wellness College in supporting the children and families of Riley Children's Hospital at the first annual Trunk or Treat!

Saturday, October 30th, 11am-1pm
At Indiana Wellness College (10585 N. Meridian St)

Treats | Games | Face Painting | Chair Massages, Hand Massages, and Skin Analysis from IWC Students.

The event is open to the community. Our goal is to raise $5,000, so donations and sponsors are welcomed! Sponsors can bring a vehicle and decorate it to hand out treats or host a game station.