20 Jul

Shakespeare in the Park: "Much Ado About Nothing"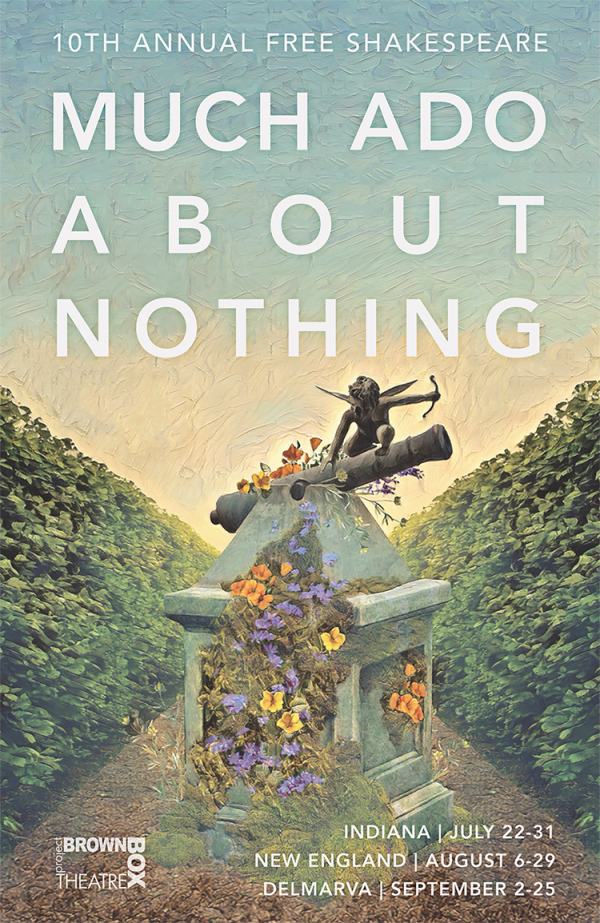 Since June 2016 you need to have a valid API key enabled to display Google maps, see plugin settings
From 8-10 PM
At Nickel Plate District
6 Municipal Dr., Fishers, IN 46038
https://www.playfishers.com/535/Shakespeare-in-the-Park
Free
Sadie Hunter / (317) 595-3150, parks@fishers.in.us
Shakespeare is coming to the Nickel Plate District! Fishers Parks is partnering with the Brown Box Theatre Project to bring William Shakespeare's play, "Much Ado About Nothing," to Fishers.
Date: Wednesday, July 21
Time: 8 to 10 p.m.
Venue: Nickel Plate District Amphitheater, 6 Municipal Drive, Fishers
Cost: Free
Synopsis: Upon their return from war, a group of soldiers are reminded that life and love are not so black and white. Trickery, jealousy, deceit, and masquerade each play a role in challenging Benedict and Beatrice's scorn for love (and each other) as well as the seemingly unassailable love of Claudio and Hero. Through witty banter and dastardly deception, Shakespeare's beloved comedy, "Much Ado About Nothing," debates the preconceived notion of how to love and the value of trust.
This performance by Brown Box Theatre Company is free and open to all audiences. No tickets needed. Blankets and lawn chairs are welcome.
About the Brown Box Theatre Project:
Funding for Brown Box Theatre Project's 10 Annual Free Shakespeare tour of "Much Ado About Nothing" is provided in part by the Maryland State Arts Council, the Massachusetts Cultural Council, Worcester County Arts Council, Fall River Cultural Council, Webster Cultural Council, the Delaware Division of the Arts, and Somerset County Arts Council – organizations dedicated to cultivating a vibrant cultural community where the arts thrive. Learn more about the Brown Box Theatre Project at brownboxtheatre.org and about Fishers Parks at playfishers.com.