12 May

Reception: "Our Reality, Our Dreams" and "Embrace the Chaos; Out of Chaos, Comes Order"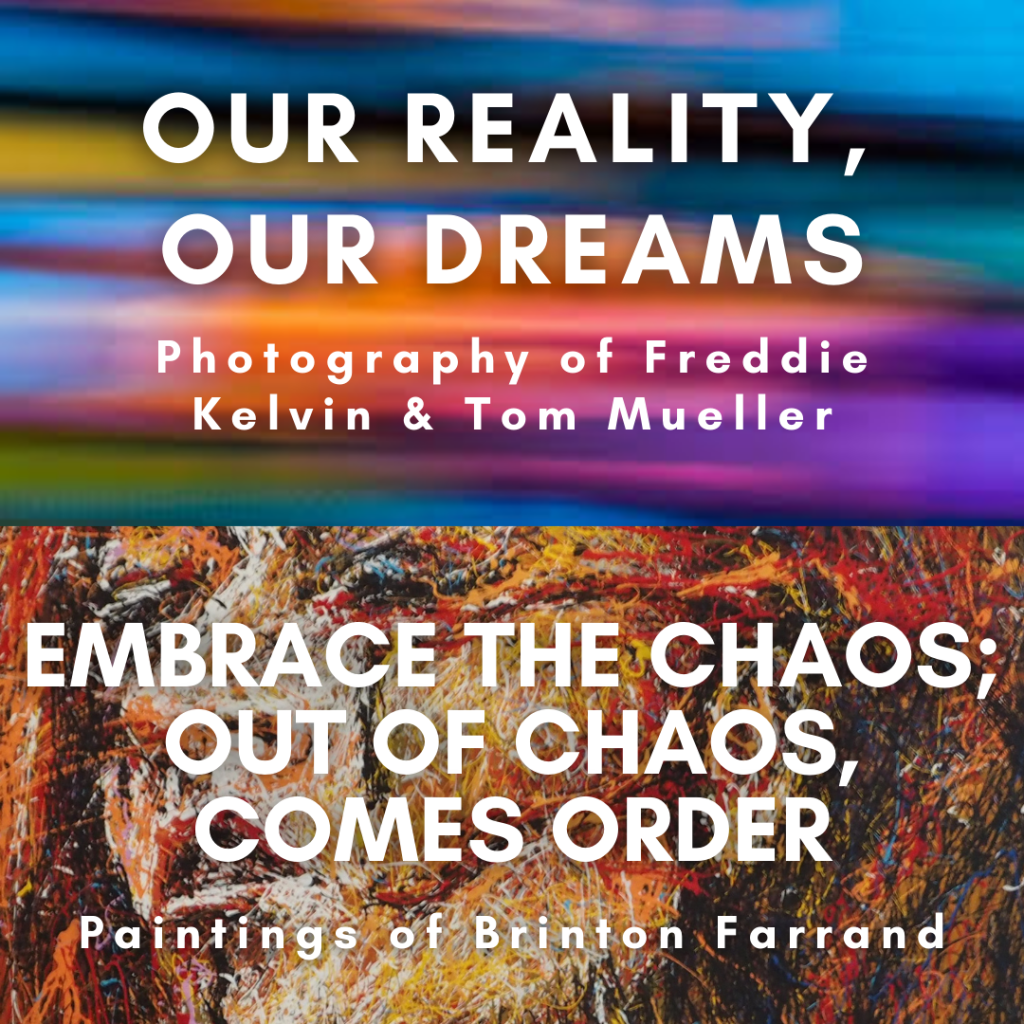 Since June 2016 you need to have a valid API key enabled to display Google maps, see plugin settings
From From: 06:00 PM to 08:00 PM
At Fishers Arts Council
One Municipal Dr., Fishers, IN 46038
FREE
Les Reinhardt / (317) 537-1670, info@fishersartscouncil.org
Join Fishers Arts Council in presenting the photography of Freddie Kelvin and Tom Mueller in their joint exhibit, "Our Reality, Our Dreams" at the Art Gallery at City Hall in Fishers. Alcove Featured Artist, Brinton Farrand, will also join us with his exhibit, "Embrace the Chaos; Out of Chaos, Comes Order". 
Special Musical Guest: the Goodman/.Joven Duo
Join us for an evening of music and art in downtown Fishers. 
Most artwork will be available for purchase - several photographs are available in multiple size prints.