12 Aug

Pumpkin Fest!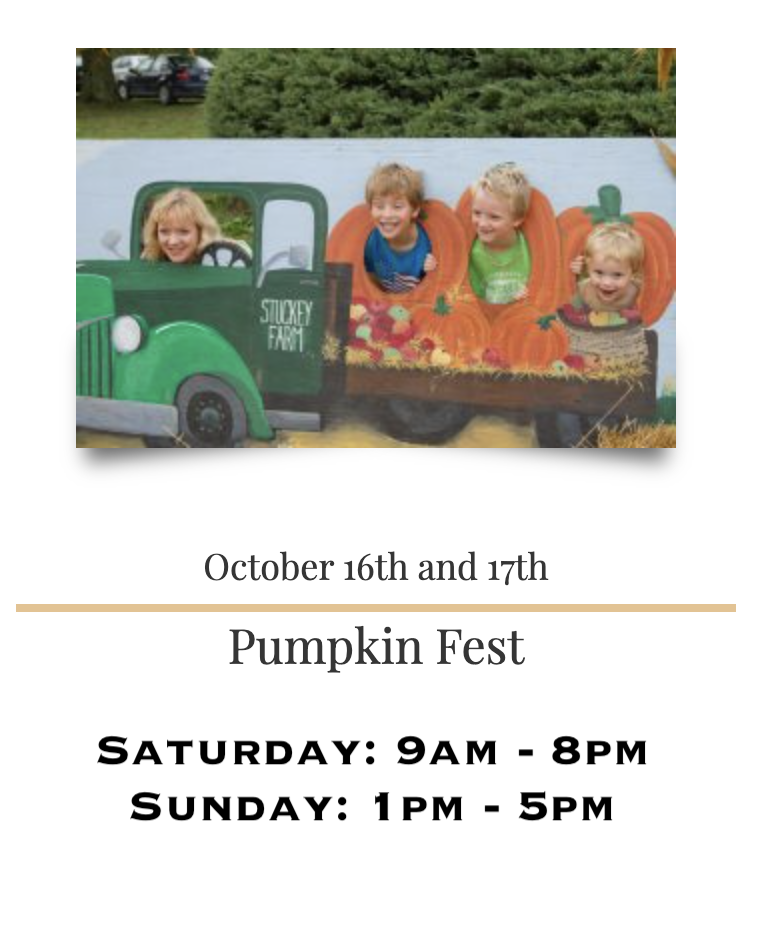 Since June 2016 you need to have a valid API key enabled to display Google maps, see plugin settings
From Saturday: 9am - 8pm, Sunday: 1pm - 5pm
At Stuckey Farm Orchard and Cider Mill
19975 Hamilton Boone Rd., Sheridan, IN 46069
https://stuckeyfarm.com/harvest-festival/
$14.50 (ages 2 and under are free!) Download our App and receive $2 off each ticket! iOS and Android
Joe Druckemiller / (317) 769-4636, Info@stuckeyfarm.com
The great Pumpkin Fest is about to begin!!
October 16 - Saturday: 9am - 8pm
October 17 - Sunday: 1pm - 5pm
Download our App and receive $2 off each ticket!  iOS and Android