28 Jul

Ignite Studio Callout for "Work in Progress Exhibit"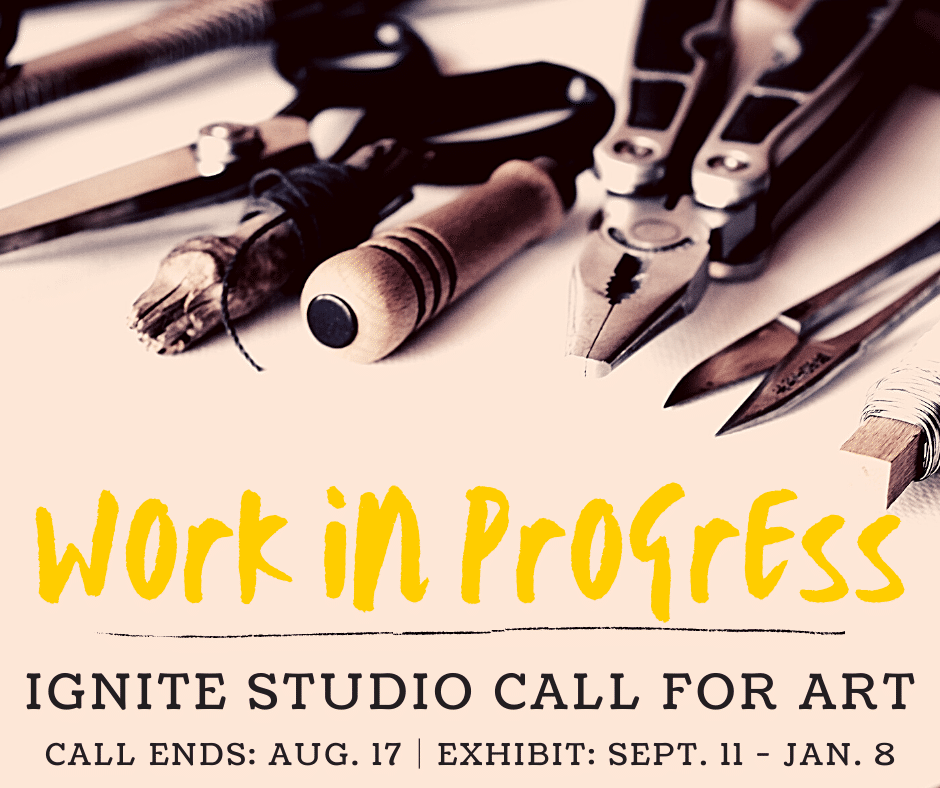 Since June 2016 you need to have a valid API key enabled to display Google maps, see plugin settings
From From: 12:00 AM to 05:00 PM
At Ignite Art Studio
5 Municipal Dr., Fishers, IN 46038
https://ignite.hepl.lib.in.us/call-for-art-work-in-progress/
Free
J.C. Seig / (317) 579-0331, coynek@hepl.lib.in.us
Ignite Studio at the Hamilton East Public Library in Fishers has opened a call for art for our next exhibit "Work in Progress." We are seeking art in a variety of mediums for this group exhibit.

Art is never done; it's only due. Have you started a new medium? Do you have that piece that never seems complete? How does your art represent you as a "work in progress?" Ignite Studio seeks work in a variety of mediums that reveal our not-quite-finished selves. Share your interpretation of personal transformation through art in this group show.

If you would like to submit your artwork for consideration, please follow the submission guidelines listed in the link below. Deadline to submit is Tuesday, August 17, 2021.