06 May

Donut You Love Painting? – Summer Camp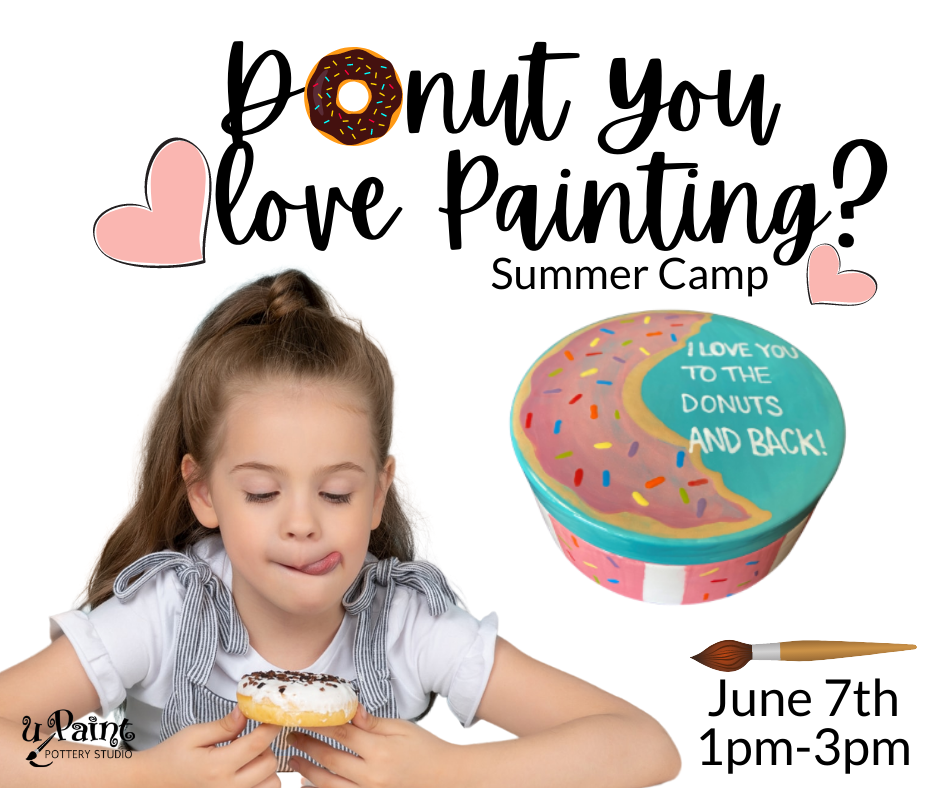 Since June 2016 you need to have a valid API key enabled to display Google maps, see plugin settings
At uPaint Pottery Studio
13901 Town Center Blvd., #200, Noblesville, IN 46060
1 day - $35, 3 days - $90, 5 days - $140
Kick of the summer with a creative adventure uPaint Summer Camp! Does your artist love donuts? Who doesn't, right? Campers will be painting a cute keepsake box – I Love You to the Donuts and Back . We will also enjoy a yummy donut snack. This project day is for children 5 years and older. Sign up today! This is just 1 of 18 fantastic days of uPaint Summer Camp.

uPaint Summer Camp project classes will be held from 1pm-3pm. Sign up for the number of days/projects you would like to attend and only pay for those days. Cost – 1 day - $35, 3 days - $90, 5 days - $140. Register today online - https://upaintpotterystudio.com/events-calendar/summer-camp.

uPaint Pottery Studio is a paint your own pottery studio located in Indianapolis - Plainfield (317) 406-3072, Greenwood (317) 893-5700, Hamilton Town Center (317) 773-4880 and in Columbus, Ohio at Polaris Towne Center (614) 505-6446. For more information, visit us on the web – www.upaintpotterystudio.com.