12 Aug

Chocolate Trail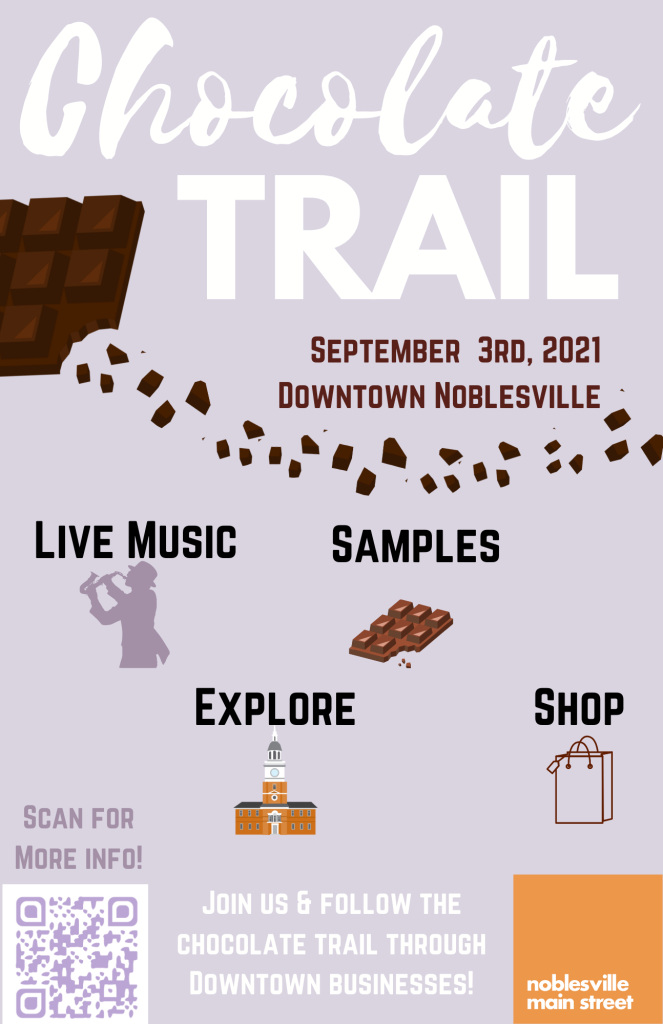 Since June 2016 you need to have a valid API key enabled to display Google maps, see plugin settings
At Downtown Noblesville
839 Conner Street, Noblesville, IN 46060
https://www.facebook.com/events/4183418988409107/?acontext=%7B%22event_action_history%22%3A[%7B%22surface%22%3A%22page%22%7D]%7D
Free!
Jenny Cline / (317) 776-0205, jenny@noblesvillemainstreet.org
Come to downtown Noblesville on September 3rd from 5-9 PM for the annual Chocolate Trail!

How it works!
Pick up a map at any of the participating stores to start your trail! Then, follow the trail through the downtown businesses to shop, sample, and enjoy downtown! After the trail is finished and you have completed your map, drop it off at any of the drop-off zones to be entered for a chance to win a downtown gift card package!

Visit our website for a list of participating vendors.