25 Mar

Bird Walks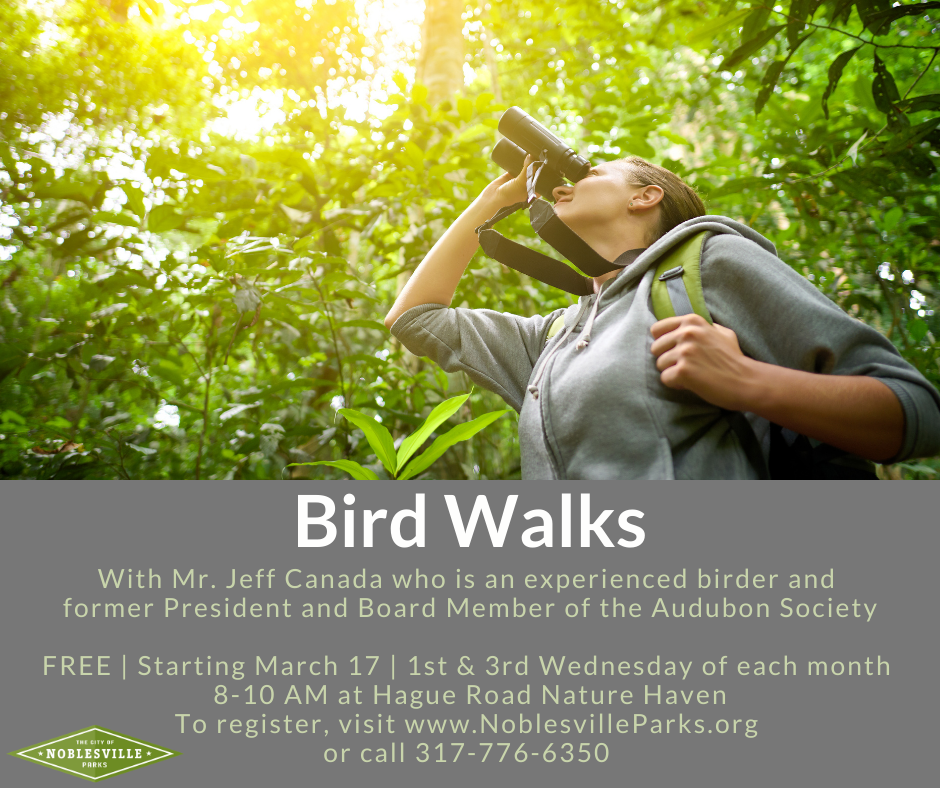 Since June 2016 you need to have a valid API key enabled to display Google maps, see plugin settings
From 8 am
At Noblesville, IN
SR 38 & Hague Road, Noblesville, 46060
http://www.noblesvilleparks.org
FREE
Jeremiah Schroeder / (317) 776-6350, jschroeder@noblesville.in.us
Join us for our Bird Walks right here in Noblesville!  No experience needed! 
Individuals and families are welcome! Minors must be accompanied by an adult. Bring your own equipment (binoculars) and dress for the weather. 
Registration is required. For information or to register, call the Parks' Office at 317-776-6350 or register online at bit.ly/npbirdwalk.
Bird Walks guided by Mr. Jeff Canada who is an experienced birder (former President and Board Member of the Audubon Society) and a local small business owner. 
Walks will take place on unpaved trails.