12 Nov

A Merry Prairie Holiday

Posted at 19:03h

in Uncategorized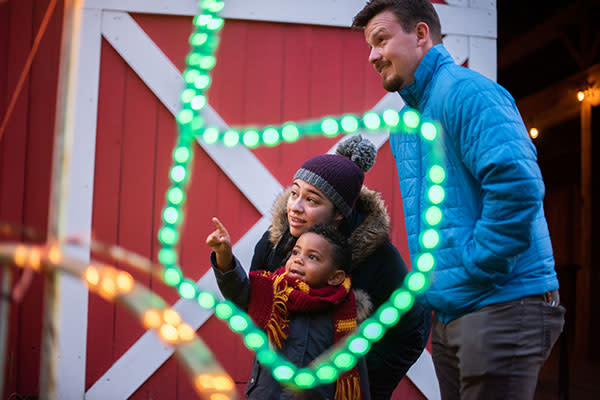 Since June 2016 you need to have a valid API key enabled to display Google maps, see plugin settings
From 6-10 p.m.
At Conner Prairie
13400 Allisonville Rd., Fishers, IN 46038
https://www.connerprairie.org/explore/things-to-do/merry-prairie-holiday/
(ADVANCE TICKETS AVAILABLE) GATE TICKETS, November 29-December 31Guest: $20 (ages 2 and older)Member: $10 (ages 2 and older)Gate tickets are subject to limited availability on select event nights
Sparkling lights.  Breathtaking rides.  Enchanting performances.
They're all part of A Merry Prairie Holiday Festival at Conner Prairie, and they're sure to be among your cherished winter memories for years to come. Enjoy the Conner Prairie holiday family fun you already love and a host of new features you won't want to miss. All under the shimmering backdrop of a local, time-honored favorite moving to a new home at Conner Prairie: the Reynolds Farm Equipment Christmas Lights.
Journey around the Clowes Common where you will find holiday treats and eats, artisans working on their seasonal crafts, and special photo ops. Enjoy local entertainers and musicians performing throughout the evening on Blitzen's Bandstand while you enjoy some fresh, warm holiday treats and beverages, under the glow of holiday lights on the Conner House and Animal Encounters Barn. Prairietown will wrap you in the warmth of the holidays through history. Climb aboard the Winterland Wagon Ride across Conner Prairie's historic grounds through thousands of twinkling lights.
See website for advance ticket sales and member benefits at A Merry Prairie Holiday.