20 Jul

9th Annual Fishers Blues Fest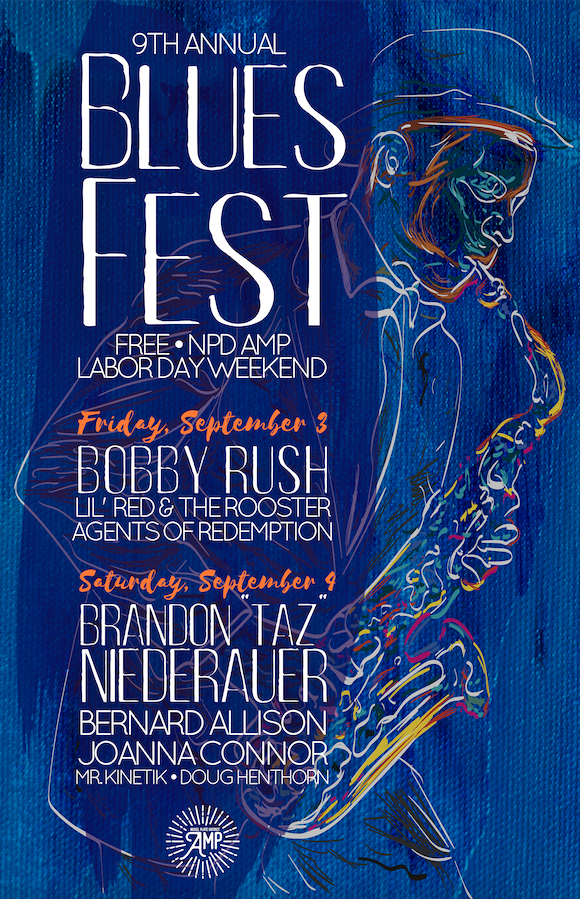 Since June 2016 you need to have a valid API key enabled to display Google maps, see plugin settings
From 5-10 PM
At Nickel Plate District
6 Municipal Dr, Fishers, IN 46038
https://www.npdamp.com/157/Blues-Fest
FREE
Sadie Hunter / (317) 595-3150, parks@fishers.in.us
End the summer with the 9th Annual Fishers Blues Fest, a Labor Day tradition! The free, two-night event includes performances by renowned local and national blues artists. This year, Blues Fest returns from 7 to 11 p.m. Friday, September 3 and Saturday, September 4.
LINEUP
Friday, September 3 
Agents of Redemption – 5:20 p.m.
Lil' Red & The Rooster – 6:50 p.m.
Bobby Rush – 8:15/8:30 p.m.
Saturday, September 4
Doug Henthorn – 3 p.m.
Mr. Kinetik – 4 p.m.
Joanna Connor – 5:45 p.m.
Bernard Allison – 7:15 p.m.
Brandon "Taz" Niederauer – 8:45 p.m.