18 Sep

Reconnecting to Our Waterways Seeks Artists for Public Art Project

Reconnecting to Our Waterways' (ROW) Pleasant Run Waterway Committee has successfully completed their CreatINg Places crowdfunding campaign, Spruce up Spruce Bridge, and is seeking artists or artist teams to create permanent public artwork as part of this new interactive space.

The Spruce Bridge project seeks to change the overall character of this public space, beautifying this stretch of the waterway and creating a safe and educational place to stop and enjoy the surroundings. The project also strengthens the neighborhood's physical connection to the Garfield Park neighborhood to the southwest, the flourishing Fountain Square neighborhood to the north, and the developing Twin Aire community to the northeast.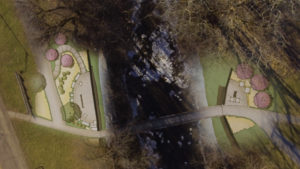 The planned amenities that will be included in the finished product are:
• Two plazas, one on either side of Spruce Bridge, with seating and an overlook to enjoy the waterway
• New native plant gardens and trees
• Educational installations to help visitors learn about local wildlife and waterway ecology
• Artwork inspired by the natural surroundings
• Bat boxes and pollinator houses
The artwork envisioned for this space should be permanent, interactive, informative, and educational, whether by its inherent visual appearance or through a planned connection with the more formal educational elements of the project. It should incorporate some aspect of the natural environment of the Pleasant Run waterway and should encourage visitors to reflect upon or learn about this aspect.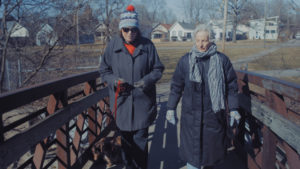 The artist or artist teams selected will work alongside the ROW Pleasant Run Committee to engage with the local community, obtaining feedback throughout the concept and design process. Community members will be invited to offer thoughts on the proposed concepts and final artwork, to ensure that the final product is an accurate reflection of not only the natural environment, but of the community at large.
To learn more about this opportunity and to apply, please access the ROW Spruce Bridge Artist Request for Qualification here.
Applications are due Friday, September 28, 2018, by 11:59pm. For More Information contact Kelly Brown at kelly@ourwaterways.org